Hosted by

Swift Industries
Date and Time
Already Happened
Event Details
Event Link
Event Copy: Our annual Human Error Sale is coming. Ever-so-often we throw a big garage-sale style sale that features all our bags that didn't pass qc, set-ups used in photoshoots, and samples that didn't make it into the big world.
Mishaps and muck-ups. Endearing omissions. Crazy-Cheap!
Credit cards only. All sales are final. First-come-first-serve. No fights.  Can not be combined with any other sale or discount codes, or purchased using Gift Certificates. We do not post or give out info on what we have in our bins.
Saturday, July 24th 2021 11am-3pm Swift Industries HQ 558 1st Ave South 2nd Floor Seattle WA 98104
Card Only First come first serve All sales are final
Posted in Seattle, WA
About Swift Industries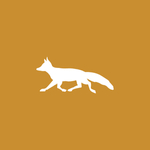 Seattle own Community builder. Bringing people together through bags, bike travel, and good times.
View Swift Industries
Comments
You must be logged in to comment.