Hosted by
Swift Adventure Co.
Details
After a year of global pandemic, we're starting to reawaken. We're ready for adventure, we're itching to explore. Shake off the Covid cobwebs and an incredible four day cycling and creativity trip of the San Juan Islands. The ferry ride into the archipelago kickstarts a tour of three of our favorite islands in a way that will completely change the way you see your day-to-day. Under the guidance of Anna Brones you'll pedal the San Juan Islands with sketchbooks on hand, pedaling Swift Adventure Co.'s favorite backroads and tapping into your own creativity, making your own adventure art. We'll be drawing, painting, writing, and fueling our creative selves along the way.
About Swift Adventure Co.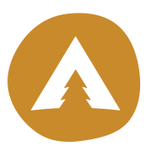 Swift Adventure Co. is hitting the road this summer with a stellar line-up of urban workshops and guided field experiences, brought to you by the award-winning crew at Swift Industries. What are you waiting for? Our favorite backroads and by-ways are calling your name, and the wildest Northwest bike adventures...
Swift Adventure Co.
Discussion