Hosted by
Swift Adventure Co.
Date and Time
a month from now
Ride Details
Ditch your daily hustle and break the routine with an incredible four day cycling and Adventure Are trip of the Olympic Peninsula. The ferry ride onto the Bainbridge Island kickstarts a tour of some of our favorite spots on the eastern side of the the Olympic Peninsula in a way that will completely change the way you see your day-to-day. Under the guidance of Anna Brones, you'll pedal the Peninsula with sketchbooks on hand, pedaling Swift Adventure Co.'s favorite backroads and honing your skills as an adventure Artist. Each evening brings the crew to a different camp exploring the many World War II era bunkers, for delicious open-air meals and good times around a roaring fire to wrap up the day.
What will you get out of this trip?-Reconnect with your creative self -Tap into a creative practice that feels adventurous but that you can also take with you back home
-Explore and awaken your curiosity!
Posted in Seattle, WA
About Swift Adventure Co.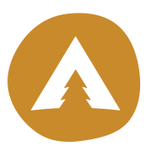 Swift Adventure Co. is hitting the road this summer with a stellar line-up of urban workshops and guided field experiences, brought to you by the award-winning crew at Swift Industries. What are you waiting for?...
View Swift Adventure Co.
Comments
You must be logged in to comment.