Hosted by

Swift Industries
Details
Join Swift Industries on a casual social ride around town. The ride starts and ends at Peloton Cafe at 10am on the First Saturday each month. We usually return around 12pm. Route changes each month, the ride is casual.
About Swift Industries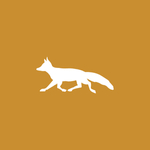 Seattle own Community builder. Bringing people together through bags, bike travel, and good times.
Swift Industries
Comments
You must be logged in to comment.
Yeah, roll at 10 is what I understand

Event time says 9 and description says 10. Assuming meet up at 9 and roll at 10?

Zach, yes it is. See you there. Peloton is asking non-vaxed folx to wear masks inside.

Is this happening? I haven't seen any social media posts about it but folks have been mumbling about wondering if this is real.