Ride Leaves at 10am. Come at 9am if you want breakfast before we roll!
Start: Peleton Cafe
1224 E Jefferson St, Seattle, WA 98122
Ride is a Loop
Open Map
Hosted by

Swift Industries
Details
Join Swift Industries and friends on a casual round-town cruise. This ride is semi-no-drop, we don't go fast and we regroup pretty frequently. However, we do not keep count and don't always have a sweep rider. Please be ready to get yourself home of meet us back at Peloton for post ride hangs.
This month we are joining up with our friend Marley Blonsky, founder of All Bodies on Bikes, for an Ice Cream for Breakfast ride. So depending on the weather and which route we take we will get ice cream on the way or at the end of our ride.
See ya Saturday.
Some hills (A few short, steep hills, some moderate upgrades and/or longer gentle climbs)
About Swift Industries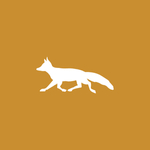 Swift Industries is a bicycle bag brand from Seattle, WA. We're known for being outspokenly female-owned, a wild crew of trailblazers and a magical team of culture creators. Our products are proudly designed and put through the wringer in the mossy Northwest. Nice to meet you.
Swift Industries
Discussion