Roll-Out at 10am on the nose
Start: Peloton Cafe
1220 East Jefferson Street, Seattle, WA 98122
Peloton Cafe opens at 9am on Saturdays. Arrive early for the ride for breakfast and coffee!
Ride is a Loop
Open Map
Hosted by

Swift Industries
Details
Swift Social Ride takes place soon the first Saturday of every month in Seattle, WA. All are welcome to join this casual social spin around the Seattle Area.
Arrive early for breakfast and coffee at Peloton Cafe and plan to roll-out at 10am sharp.
We typically ride between 15 and 25 miles and love to hop on trails or gravel where we can sleuth it out in the city.
UPDATED ROUTE!! Our August ride will find us heading north of the ship canal. Cruzing through UBNA, Ravenna Park, Golden Gardens and Interlaken Ave. We were going to head to Seward, but Seafair Hydro racing will make that a bit bonkers. This is a mixed surface ride. There will be section with dirt and gravel. Enjoy the ride.
Also, Everydayrides very own, Zach Hale, is leading the ride for us. Thanks Zach. Hope to see y'all out there.
Some hills (A few short, steep hills, some moderate upgrades and/or longer gentle climbs)
1
About Swift Industries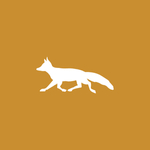 Swift Industries is a bicycle bag brand from Seattle, WA. We're known for being outspokenly female-owned, a wild crew of trailblazers and a magical team of culture creators. Our products are proudly designed and put through the wringer in the mossy Northwest. Nice to meet you.
Swift Industries
Discussion
I'm looking forward to riding with everyone on Saturday! A couple things: note the route has changed to go north through Union Bay, Ravenna Park, Green Lake to Golden Gardens, then back south along the Burke and up through Interlaken Blvd. It's about a 25 mile round trip with some gravel so please come prepared.

I will be leading and there are 1-2 folks volunteered to sweep. We will regroup often. The ride should be relaxed and accessible with the regroups and sweep, but please reach out if you have any concerns. It's 25 miles, so I expect we will ride 14ish mph on the flats and then slower through neighborhoods and parks and on hills and such.

See y'all on Sat at Peloton!