Ends at 3pm and Starts again at 10am Sunday
Swift Headquarter
562 1st Ave S. Suite 201 Seattle, WA 98104
Open Map
Hosted by
Swift Adventure Co.
Details
Build your own wheel set with master wheel smith, Jason Goods. This class teaches the principles of wheel physics & mechanics, the anatomy of a wheel, and the essential skills to build the perfect wheel.
Covid precautions in place. Masks required.
External Registration Required
About Swift Adventure Co.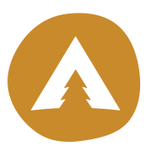 Swift Adventure Co. is hitting the road this summer with a stellar line-up of urban workshops and guided field experiences, brought to you by the award-winning crew at Swift Industries. What are you waiting for? Our favorite backroads and by-ways are calling your name, and the wildest Northwest bike adventures...
Swift Adventure Co.
Discussion