Swift Industries HQ
562 1st Ave S. Seattle, WA 98104
Open Map
Details
Build your own wheel set with master wheel smith, Jason Goods. This two day workshop teaches the principles of wheel physics & mechanics, the anatomy of a wheel, and the essential skills to build the perfect wheel:
How to calculate spokes Proper lacing Proper Truing and Rounding technique Tensioning Wheel Building workshops are limited to four participants, providing focused teaching and hands-on support.
About Jason Goods
About Swift Adventure Co.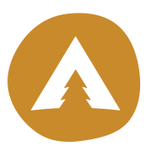 Swift Adventure Co. is hitting the road this summer with a stellar line-up of urban workshops and guided field experiences, brought to you by the award-winning crew at Swift Industries. What are you waiting for? Our favorite backroads and by-ways are calling your name, and the wildest Northwest bike adventures...
Swift Adventure Co.
Discussion