Peleton open for breakfast at 9am, RIDE leaves promptly at 10AM!
Start: Peleton Cafe
1224 E Jefferson St, Seattle, WA 98122
Open Map
End: Gearhouse Basecamp Cafe
800 E Thomas St, Seattle, WA 98102
Open Map
Details
Join Swift Industries on our monthly social ride. Generally we stick close to town riding about 15-25 miles depending on the weather. This ride is intended to be social, meet new friends, chit-chat with old ones. We re-group regularly in safe stopping points. Often time you'll find us navigating short gravel cuts through the city. While we don't drop folks we also don't keep track of riders, we also don't always have a sweep rider. That leaves you the flexibility to leave when you need to, it also means you need to be prepared for your our safety and flat fixes. We aim to post the route ahead of time, but sometimes we miss that mark.
Some hills (A few short, steep hills, some moderate upgrades and/or longer gentle climbs)
About Jason Goods
About Swift Industries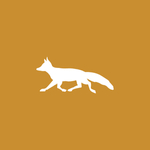 Swift Industries is a bicycle bag brand from Seattle, WA. We're known for being outspokenly female-owned, a wild crew of trailblazers and a magical team of culture creators. Our products are proudly designed and put through the wringer in the mossy Northwest. Nice to meet you.
Swift Industries
Discussion