Hosted by
Swift Adventure Co.
Date and Time
22 days from now
Ride Details
Learn how to fly fish, and get the low-down on why and how to do it by bicycle on this Women's specific* 2-day bikefishing school. Let Swift Adventure Co. and Emerald Water Anglers guide you through this distinctively Pacific Northwest Experience.
Fly fishing and bicycles have something mesmerizing in common: both deepen our experiences in the great outdoors, challenging us to listen, look and intuit our surroundings in a way that brings us closer to the natural world. Come with us as we fuse our passions with a day of pedaling and casting on the outskirts of Seattle. We're eager to share a full day of exploring winding roads and meandering rivers, honing our fishy senses, and escaping city life with you.
This 2-day school will teach you the skills you need to continue your bicycle and flyfishing journey.
See website for more details.
*For 2021 the co-instructor for this workshop is a male identified person.
Posted in Seattle, WA
About Swift Adventure Co.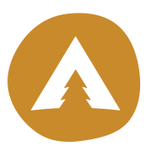 Swift Adventure Co. is hitting the road this summer with a stellar line-up of urban workshops and guided field experiences, brought to you by the award-winning crew at Swift Industries. What are you waiting for?...
View Swift Adventure Co.
Comments
You must be logged in to comment.